Getting There
Arrival…….From Alicante if hiring a car!
As you come out from arrivals, you will see the car hire concessions on either side.
If you have booked with Holiday Autos. You should have been advised as to what company they have booked you with. Go to the desk, present your documents, then proceed to your car which will be,
Turn right from concessions; go straight out of airport, across road to car parks where you will find your vehicle.
On finding the exit, after you have got in the car and got back out when you realized you got in on the wrong side, then found they have moved the gearshift! Follow the road out of airport, but Don't forget to drive on the right. Then head for the N332 towards Cartagena.
As you approach Torrevieja do not take the first Torrevieja exit.
There are a few more !
After you pass the San Jaime hospital exit you will see sign for Carrefour Hypermarket and Ctra A Crevillente. exit. Gird thy loins about thee for the next turnoff after that one should be thine.
La Salinas exit.
When you come off exit you will see the piles of salt and the conveyor belt that takes the salt to the ships for export. Turn left, follow the road round under the main road and follow thro along Calle urbano Arregui. After two blocks along you will see a large car park on your left. Turn into the car park and park as near to the road as you can. Opposite the car park you will see Centro Asturiano which is a cafe/bar. To the right is the entrance to our apartment block. See, that was easy. It could be easier. If you are not going fast, and you notice the car park, and there is space to park outside the entrance to the apartment. Then you can pull in, right outside the entrance door. then you won't have to carry your luggage across the road.
C/ Urbano Arregui 15
03180 Torrevieja (Alicante)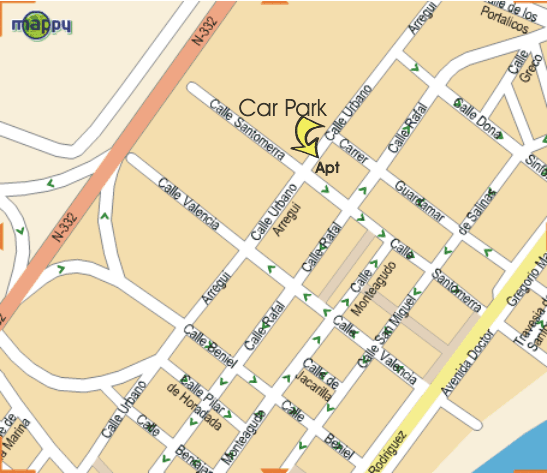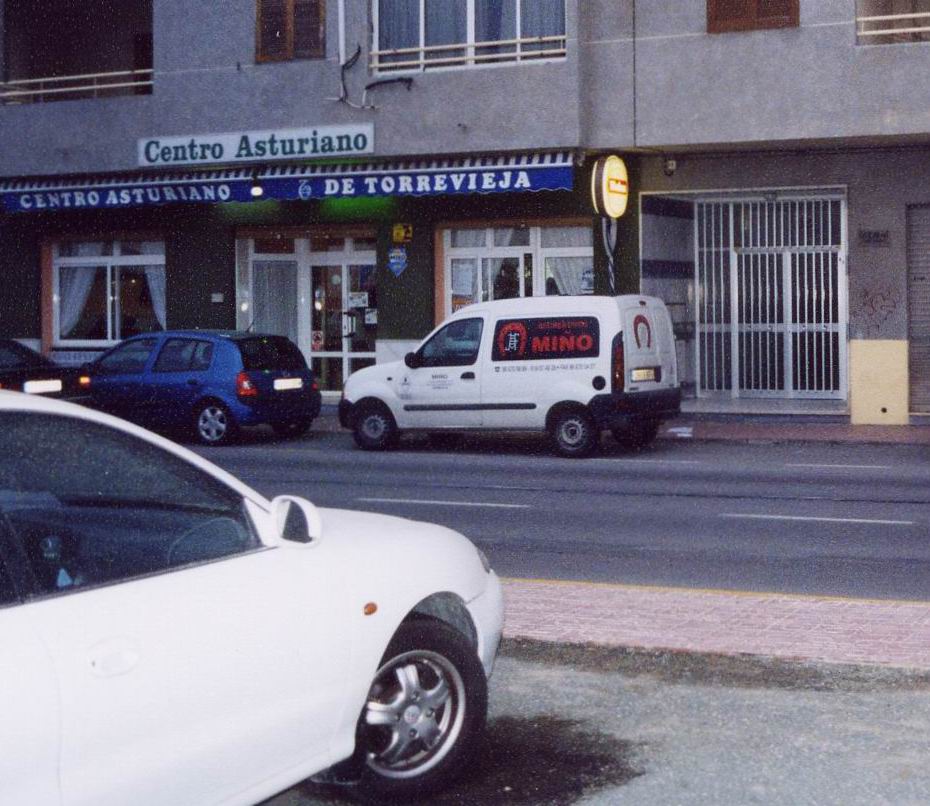 Similar situation from Murcia but head north & Come off at same junction. Sorry can't be more helpful as we haven't travelled to Murcia.
If you do not wish to hire a car then Transfers can be arranged.
New entrance door to block as from 24th March 2006
l